Contact information
Tel: 86-574-88012801-8801
Fax: 86-574-88012725
Email: dulck.sales@gmail.com
TANK, 3W Multifuntion floating lantern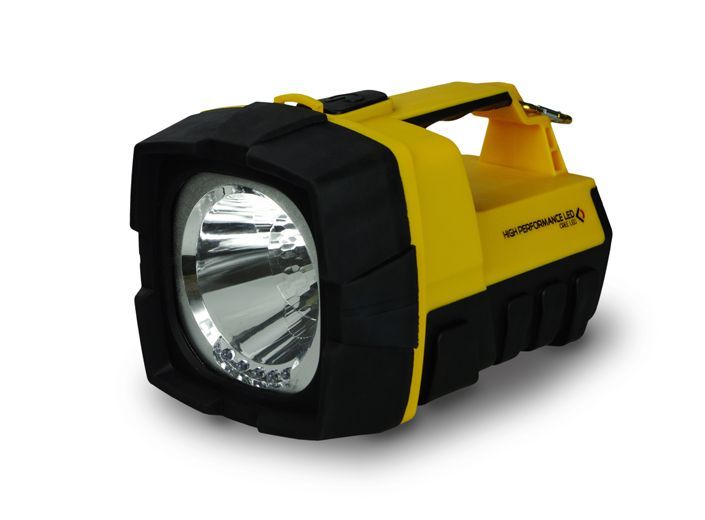 With 200 lumens, a 20 hour run time, and a 200meter beam distance, the 1m shock-resistant TANK Lantern has the power to light your way. Even more, this lantern can be Floating and Multifunction.
- This waterproof Lantern contains 3W LED + 3 white LED + 2 Red LED bulbs that never need to be replaced.
- This lantern is the perfect light for any situation, providing 20 hours for high light, 120h for low light of continuous use you will have plenty of light before needing to replace the battery.
-Not only is this Waterproof Lantern designed to resist water, it is also designed to float in case you happen to end up on the water in the dark.
- 3 light source can provide different beam for different use situation
- A versatile battery design allows the light to run on 4 D cell batteries via the cartridge adapter, or on a single 6 volt battery.
•Bulb type : LED
•Bulb detail : 3WATT CREE LED + 3 white LED +2 Red LED •Beam adjustable : NO
•Light output :200 lm
•Beam distance : 200m
•Average run time:20hrs
•Rechargeable :No •Batteries : 6V 4R25 or 4xD batteries
•Material(s) :ABS body + TPU Rubber cover
•Dimensions : 21X14.5X14.5cm
•Weight without batteries : 195g (with battery) 725g(without battery)
•Impact resistance : 1m
•Water-resistance rating: IP66
•Floating : YES
•Packaging: color box
•Measurement: 48.5x32.5x47cm
•G.W/N.W: 15.5/14.5kgs
•QTY/CTN: 12pcs